About Serbia
Where East Meets West
For centuries, Serbia has been crossroads where various civilizations met. Long time ago, it was the meeting point of the Byzantine and Roman empires. Modern Serbia has developed under the influences of the Ottoman Empire, but also under the Austrian heritage, since its northern parts used to belong to the Habsburg monarchy. As a result of so many influences throughout its rich history, Serbian culture is an amazing fusion of customs, flavours and multiculturalism in architecture, gastronomy, music, and the language itself.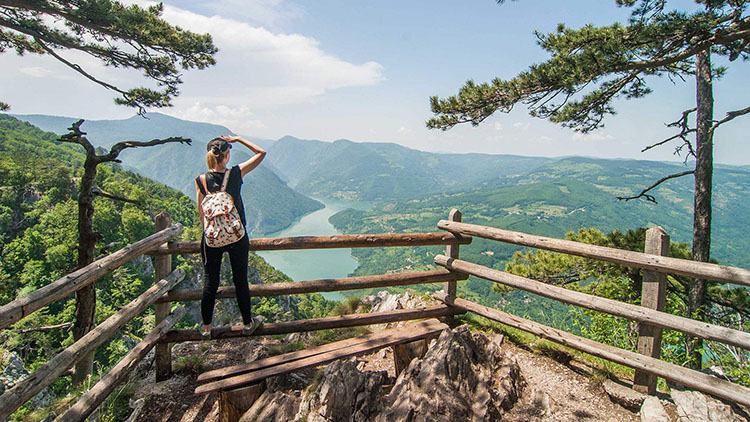 ID Serbia
Area: 88,509 km2
Population: 6,926,705 (2020)
Capital: Belgrade (population 1,694,056)
Currency:Serbian dinar (RSD)
Time zone: CET (UTC+1)
Country calling code: +381
Why Serbia?
New
Exciting meeting destination in Southeast Europe;
Unique travel options for fun and adventure;
Bustling cities, scenic landscapes, glorious mountain hideaways;
Major economic hub in Southeast Europe.
Cool
Buzzing nightlife and entertainment;
Rich culture and architecture;
Delicious cuisine and Serbian hospitality;
Convenient
In the heart of Europe with excellent connections to all major European cities;
Excellent variety of purpose-built and special venues to perfectly match your meeting needs;
Large pool of seasoned professionals will go beyond your expectations.
Affordable
Great value for money;
Premier shopping experience
How to get to Serbia?
By Air
Serbia has three international airports with scheduled service on commercial airlines. The main one is Belgrade's Nikola Tesla International Airport (BEG) with an ideal location at the crossroads of major air routes with 37 airlines connecting the capital of Serbia with more than 60 destinations throughout Europe, Middle East, North Africa and the United States in scheduled, charter and cargo air traffic. The other two airports are Constantine the Great Airport (INI) in Nis and Morava Airport (KVO) in Kraljevo, making destinations like Nis, Vrnjacka Banja and Kopaonik more accessible to international guests.
By Bus and by Car
Parts of the European international routes E-65, E-70, E-75 and E-80 connect all major towns in Serbia (Belgrade, Novi Sad, Subotica, Nis…). Belgrade lies along the E-70 and E-75 connecting Western and Northern Europe on one side and Southern and Eastern Europe on the other. Serbia has 45,220 km of roadways, including 950 km of motorways.
By Rail
The capital city, Belgrade, has regular and direct rail connections with capital cities in Central and Eastern Europe.
Air Serbia
Air Serbia is the national airline of Serbia. It serves European, Mediterranean, Middle East and North American destinations directly from its hub at Belgrade's Nikola Tesla International Airport. Besides those, Air Serbia also offers long-haul and international destinations in Asia, Australia and the Americas through its codeshare partners. Air Serbia is a key part of the nation's aviation infrastructure and plays a fundamental role in the development of Serbia's travel and tourism industry and the country's economic growth.